What is Cosmetics Logistics?
Cosmetic Logistics Solutions is a full service logistics provider specializing in the cosmetics, personal care and beauty industries. Our focus is on delivering superior customer service and cost savings through innovative freight logistic solutions that suit the needs of our valued partners.
Cosmetics logistics is the process of managing the transportation, storage, and distribution of cosmetic products, from the point of production to the point of sale or use. It involves a range of activities, such as inventory management, packaging, labeling, quality control, regulatory compliance, and transportation.
Cosmetic products are often delicate, perishable, and require specific storage and transportation conditions, such as temperature control and protection from light, air, and moisture. Therefore, logistics providers who specialize in transportation of cosmetic products must have the expertise, technology, and infrastructure to handle these products safely and efficiently.
The goal of cosmetics logistics is to ensure that cosmetic products are delivered to their destination in good condition, on time, and at the lowest possible cost, while complying with regulatory requirements and meeting customer expectations. Effective cosmetics door-to-door freight logistics can help cosmetic companies increase efficiency, reduce costs, improve customer satisfaction, and gain a competitive advantage in the market.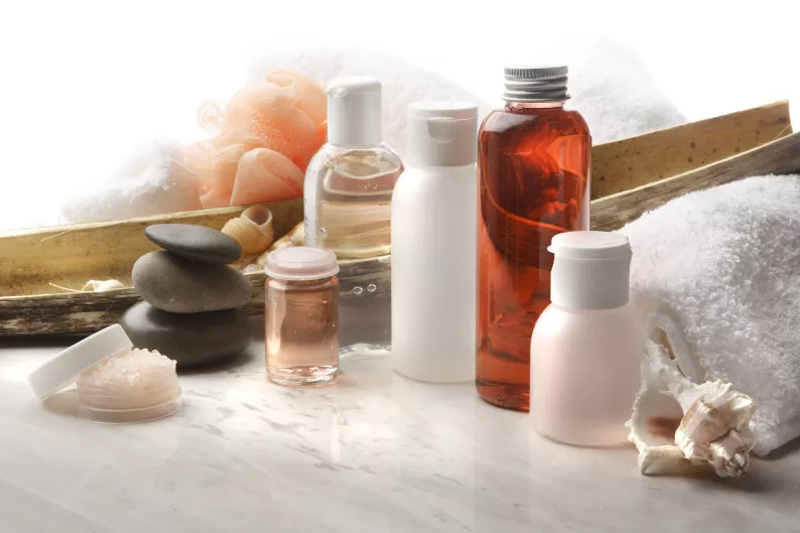 How are Cosmetic Products Transported?

Cosmetic products are typically transported in a variety of ways depending on the specific product and the distance it needs to travel. Some common methods of transportation include:
Ground transportation: This includes trucks and other vehicles that can transport large quantities of cosmetic products to various destinations. This method is often used for domestic shipments.
Air transportation: For long-distance and international shipments, cosmetic products are often transported by air cargo transportation. This method is faster but more expensive than ground transportation.
Sea transportation: For very large shipments, sea transportation is a viable option. This method is slower but more cost-effective than air transportation.
Regardless of the transportation method, it is essential to ensure that cosmetic products are packed and labeled correctly to avoid damage or loss during transit.
XY Cargo Transportation of Cosmetic Products Benefits
Transportation of cosmetic products with XY cargo transportation (assuming XY refers to a specific shipping or logistics company) can offer several benefits, such as:
Specialized expertise: XY cargo transportation may have expertise and experience in handling cosmetic products, which can ensure that the products are transported safely and efficiently.
Temperature-controlled shipping: Some cosmetic products require temperature-controlled shipping to maintain their integrity and quality. XY cargo transportation may offer specialized temperature-controlled storage and sea freight shipping options.
Tracking and visibility: XY cargo transportation may provide real-time tracking and visibility of the shipment, so both the sender and the receiver can track the product's location and status throughout the transport process.
Insurance coverage: XY cargo transportation may offer insurance coverage for cosmetic products during transport, which can provide peace of mind for the sender and receiver.
Compliance with regulations: Cosmetic products are subject to various regulations, such as packaging, labeling, and handling. XY cargo transportation may have the knowledge and expertise to ensure compliance with these regulations, which can help avoid any legal or regulatory issues.
Cosmetic Logistics Tips
Plan ahead to ensure timely delivery of products and avoid stockouts.

Use reliable and experienced logistics providers who can handle fragile and sensitive cosmetic products.

Monitor temperature and humidity during transportation to ensure product integrity.

Label packages clearly and accurately to avoid mix-ups and delays.

Implement quality control checks to ensure that products are shipped in good condition.

Invest in proper packaging materials to protect products during shipping.

Keep track of regulatory requirements for shipping cosmetic products and ensure compliance.

Communicate effectively with customers about shipping times and any potential delays.

Have a contingency plan in place in case of unexpected disruptions in the supply chain.

Continuously evaluate and optimize the logistics process to improve efficiency and customer satisfaction.
Why Choose XY Cargo as Your Cosmetic Logistics Supplier?
Experience: We are a global freight company with experience handling cosmetic products and we are familiar with the specific requirements and challenges of the industry.
Reliability: Choose XY Cargo with a reputation for reliability and on-time delivery to ensure that your products arrive on schedule and in good condition.
Technology: We are a professional supplier with advanced logistics technology that allows you to track your shipments in real time and provides you with visibility into the supply chain.
Compliance: As a logistics provider, we have a thorough understanding of the regulatory requirements for the transportation of cosmetic products and can ensure compliance with these requirements.
Customer service: we provide excellent customer service and is responsive to your needs, questions, and concerns.
Available XY Cargo Different Types of Logistics Services