Household Logistics for Types of Items
Small Electrical Appliance Logistics Solutions is an integrated logistics service under one roof, including transportation, warehousing, distribution and delivery. We aim to provide comprehensive support to our clients in terms of transportation, warehousing and distribution solutions.
Household logistics can involve the management and movement of various types of items, including:
Appliances: Household appliances such as refrigerators, ovens, and washing machines can be bulky and heavy. Logistics solutions for appliances may include specialized packaging, transportation, and installation services.
Electronics: This includes items such as TVs, computers, and sound systems. Electronics can be fragile and require specialized handling to ensure they are not damaged during transportation.
Clothing and personal items: These items are typically smaller and easier to manage, but they may require specialized packing and transportation solutions to ensure they arrive at their destination in good condition.
The specific logistics requirements for household items may vary depending on the type of item, its value, and its destination. Effective household logistics solutions often involve a combination of technology, specialized equipment, and skilled personnel to ensure that items are transported safely and efficiently.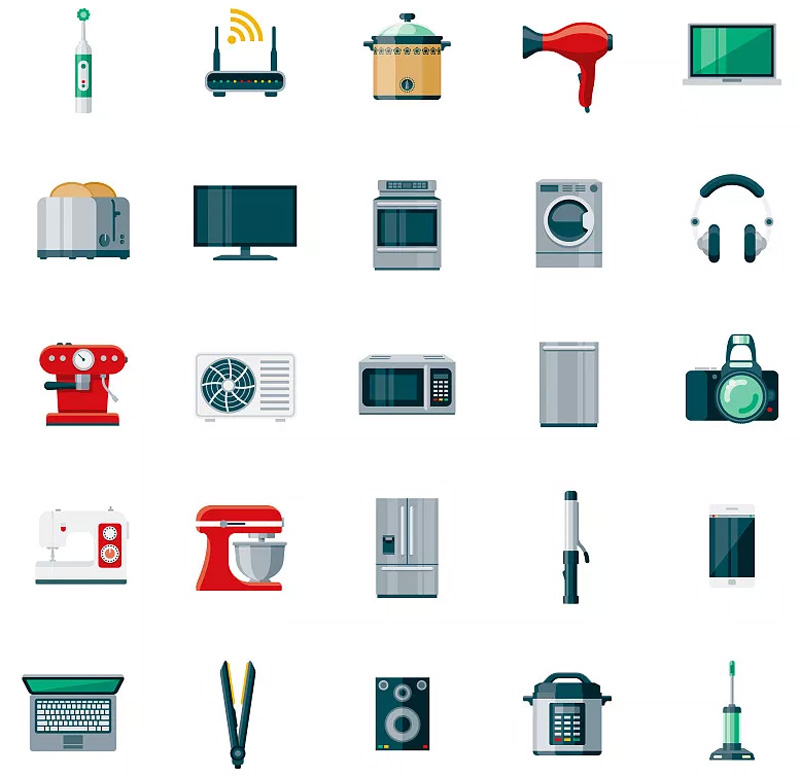 Small Electrical Logistics Advantages
Small electrical logistics can offer several advantages, including:
Cost-effectiveness: Small electrical logistics typically involve smaller and lighter items, which can be more cost-effective to transport and store. This can help companies save money on transportation and warehousing costs.
Speed: Small electrical items can often be transported and delivered more quickly than larger items, which can help companies meet tight deadlines and improve customer satisfaction.
Flexibility: Small electrical logistics can often be more flexible and responsive to changing market demands, allowing companies to adjust their inventory and supply chain more quickly and efficiently.
Innovation: Small electrical logistics can be a hotbed of innovation, as companies work to develop new and improved products and supply chain solutions to meet evolving customer needs.
Sustainability: Smaller and lighter items typically require less energy and resources to transport, which can help reduce a company's carbon footprint and improve its environmental sustainability.
Domestic Household Logistics Packaging
Packaging is an important aspect of domestic household logistics, as it helps to protect items during transportation and storage. Some common packaging materials used in household logistics include:
Cardboard boxes: Cardboard boxes are versatile and widely used in household logistics. They can be easily customized to fit different items and can be stacked for efficient storage and transportation.
Bubble wrap: Bubble wrap is a protective cushioning material that can be used to wrap and protect fragile items, such as electronics or glassware.
Packing peanuts: Packing peanuts are lightweight, cushioning materials that can be used to fill empty space in a box and prevent items from shifting during transportation.
Tape: Strong tape is used to secure packages and prevent them from opening during transportation.
Pallets: Pallets are used to stack and transport heavy items such as furniture or appliances. They provide a stable and secure base for items and allow for efficient loading and unloading.
When selecting packaging materials for domestic household logistics, it's important to consider the specific needs of each item being transported, as well as the transportation mode and the potential for environmental impacts. By selecting the right packaging materials and using them effectively, household logistics providers can ensure that items arrive at their destination in good condition and avoid unnecessary waste and environmental impact.
Household Appliance Logistics Tips
Here are some household appliance logistics tips to ensure efficient and effective transportation and delivery:
1. Plan ahead: Before moving any household appliances, make sure to plan ahead and prepare for the move. This may include scheduling transportation, arranging for installation, and ensuring that the new location is ready to receive the appliance.
2. Use specialized equipment: Moving household appliances often requires specialized equipment, such as hand trucks, dollies, or lifting straps. Make sure to use the appropriate equipment to ensure the appliance is moved safely and efficiently.
3. Securely package appliances: Household appliances can be heavy and fragile, and require appropriate packaging to prevent damage during transportation. Use proper packaging materials such as bubble wrap, foam, and packing peanuts to ensure appliances are protected during transit.
4. Label appliances: Properly labeling appliances can help ensure that they are transported and installed correctly. Include information such as the make and model, installation instructions, and any special handling requirements.
5. Consider environmental factors: Appliances may be sensitive to temperature, humidity, or other environmental factors. Take into account these factors during transportation and storage to prevent damage or malfunction.
6. Hire a professional logistics provider: Hiring a professional logistics provider with experience in household appliance logistics can ensure that the move is handled efficiently and effectively. They can provide the necessary equipment, expertise, and resources to manage the entire logistics process.
By following these tips, households can ensure that their appliances are moved safely and efficiently, with minimal disruption and damage during the transportation process.
Available XY Cargo Different Types of Logistics Services